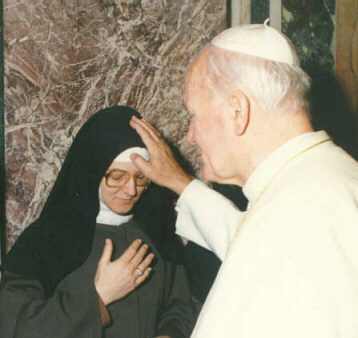 During our trip to the Netherlands we had the great privilege of being received by the Holy Father. He is giving his blessing to our Mother Abbess.
Who are the Poor Clares?
They are those who have heard the cry of St. Clare: "Love Him with your whole heart!" Eagerly they follow her to that hidden place within where Christ reveals Himself in the measure that one loses herself.
Founded by St. Clare in 1212, the Order of St. Clare is in reality an immense family of monasteries dotting every continent.